Inspired by "1/f fluctuation," we created our Yuragi kimonos whose flowing designs, colors and prints can ease the minds of its viewers. We seek to lead the rest of the industry with our cohesion of superior materials and unique patterns.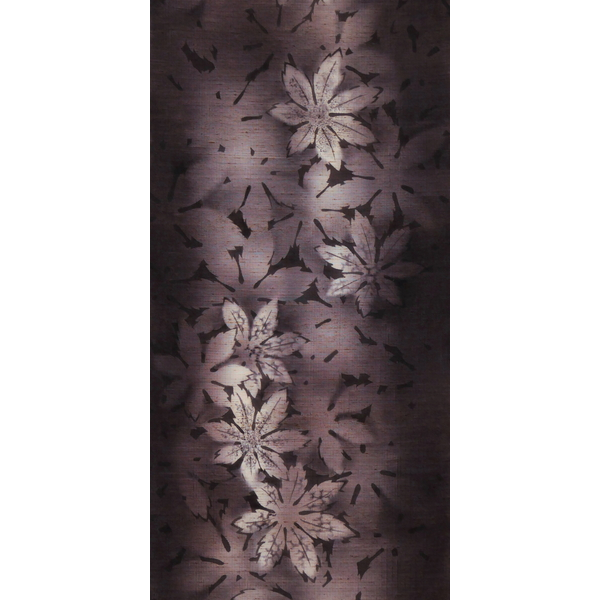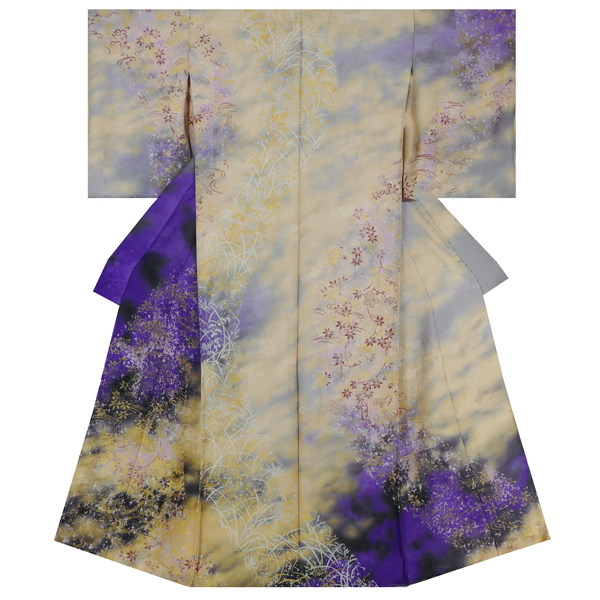 We produce ever more beautiful kimonos with a new sense of color and design while making the best use of the tradition of hand-painted Yuzen.
With many prize-winning works which have been created from this concept of fluctuation, this will remain the main brand of OKAYAMA-KOUGEI.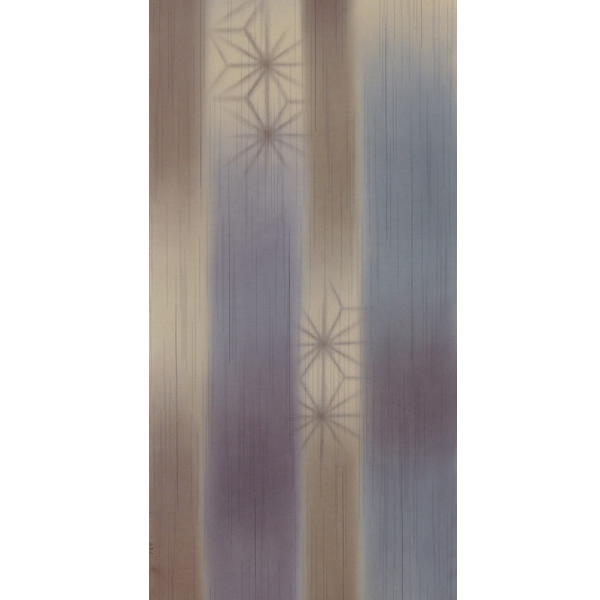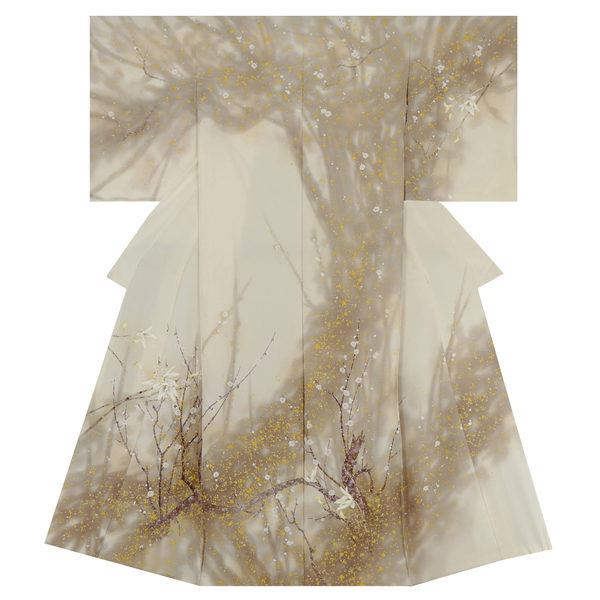 Yuragi kimonos are based on the idea that the pattern and dyes are chosen based on how well they go with the actual material. They are a brand that anyone can enjoy, whether they are kimono beginners or long-time kimono lovers.
The "Hinoki" Dyeing Method
The dye used in this process is made using extracts taken from Hinoki cypress trees. This dye is then repeatedly painted onto the fabric, creating vivid colors and a gentle texture. We developed this technique out of a desire to create the calming feel of being within a forest.
We have patented this technique as "Honhinoki" with the Japan Patent Office.

Honhinoki Dyeing Process
Bark of the cypress tree is crushed into small pieces.
Bark is infused in alkaline water (pH9).
This step is repeated 6 times.
Undiluted solution for dyeing is created by filtering the decoction.
Preliminary dyeing is carried out.
Colors are brought out by means of a dyeing agent such as lye, copper or aluminum.
Finishing dye (brush dyeing) is carried out.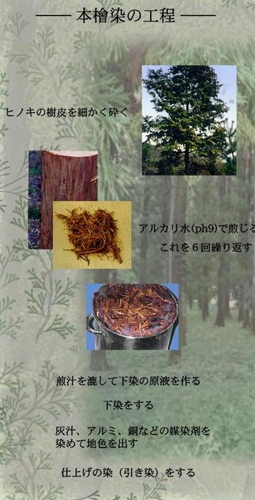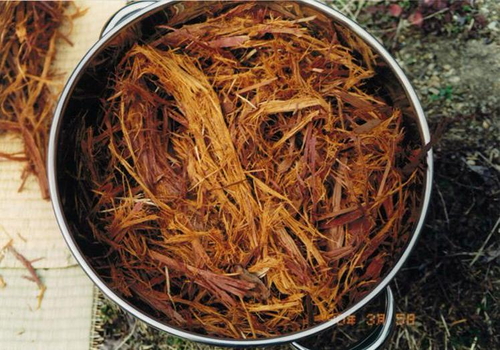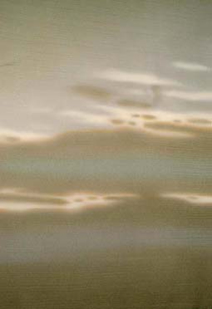 The "Gancha" Dyeing Method
Gancha tea is a type of oolong native to the Wuyi Mountains in China. Our Gancha Dyeing method uses extracts from gancha tea to color the fabric repeatedly, similar to the "Hinoki" method. As with the Hinoki method, this coloring technique is also patented after the plant from which the dye is derived: the "Gancha" Dyeing method.

The gancha extract changes color based on the type of mordant (a substance used to set dyes on fabrics), making each (layer of) coloring distinct.