How kimonos are made from white cloth
1. Receiving the order from the customer
Needless to say, every customer has their own image of the ideal kimono. They might want a kimono which matches a certain obi sash, a kimono which they have seen in a magazine or a kimono for their granddaughter's or daughter's big day.
Therefore, once we receive a simple idea or image for the design, we create a rough sketch before we next consult with the customer.
At the same time, we also request that the customer provide us with a general price range to work within.
We then prepare kimono samples for the next consultation in order to discuss patterning and tinting with the customer.
These consultations will help us to carry out the actual production process smoothly.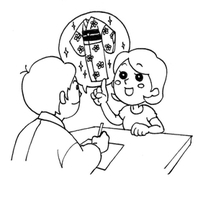 2. Drawing out the design
Once the idea for the kimono is decided, we create a CG model of the product. If the customer wishes to see what the print will look on the actual kimono layout, we create a separate CG image with the design overlaid on the kimono. In addition to viewing the CG layout of the kimono, we will discuss adjustments and fine tuning, such as the base color for the kimono, the arrangement of the pattern on the kimono and the pattern size. We will prepare the design to suit the ideas presented by the customer as much as possible.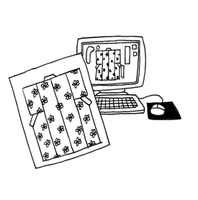 3. Selecting the Fabric
At this point in the process, we decide which fabric we will use to make the kimono. We offer a large variety of styles, from patterned fabric to fabric with gold or silver weave, as well as crepe fabric, pongee, and more. We will prepare the fabric to suit the ideas presented by the customer.

At this point, we will once again confer with the customer about the kimono production and the price.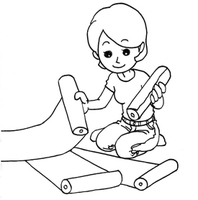 4. Coloring Process
The next step is to dye the fabric. In some cases, we will consult with the customer during the processing before continuing.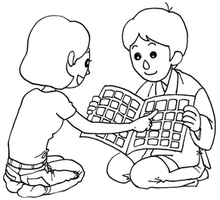 5. Tailoring and Other Processing
In this step, we tailor the kimono to the customer's body measurements. We also waterproof the kimonos upon request (to prevent stains and water damage).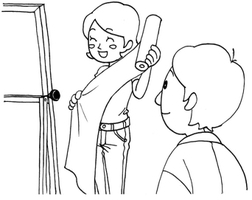 6. Delivery
Finally, we are able to deliver to the customer their own, one-of-a-kind, personal kimono. We ship anywhere in Japan.

If you happen to like one of our display items when you come in for your appointment, please feel free to contact our staff at Okayama Kougei. We will take steps to help provide you with what you want.

Last in the process is the moment of handing the completed kimono to the customer, a very important moment. Because the dyeing studio sells directly to consumers, we are sure that you will be satisfied with the price.