At OKAYAMA KOUGEI, we offer a tour of the studio and a trial class in hand-painted Yuzen.
After explaining the manufacturing process of hand-painted Yuzen-style kimonos using videos and panels, we take you on a tour of the studio. For those who wish to try their hands on Yuzen dying, trial classes are offered.
Please come and visit us if you are interested in Kyo-yuzen but do not know what kind of work it is, or if you would like to see the skilled craftspeople at work. There are many sightseeing spots in the neighborhood, so please stop by while you are exploring Kyoto.
Coloring a cloth in a frame
We prepare a piece of white fabric with a pattern drawn on it with thread glue.
Participants can choose their favorite from about 10 patterns, and color it with a brush.
The cloth has the size of a postcard and can be taken home in a frame.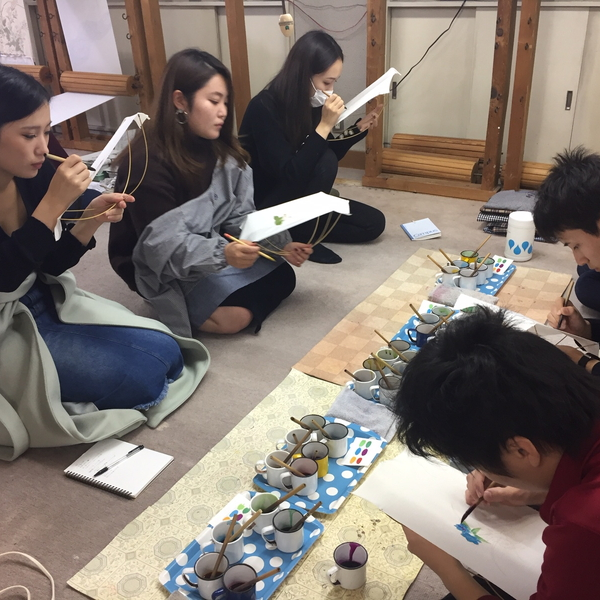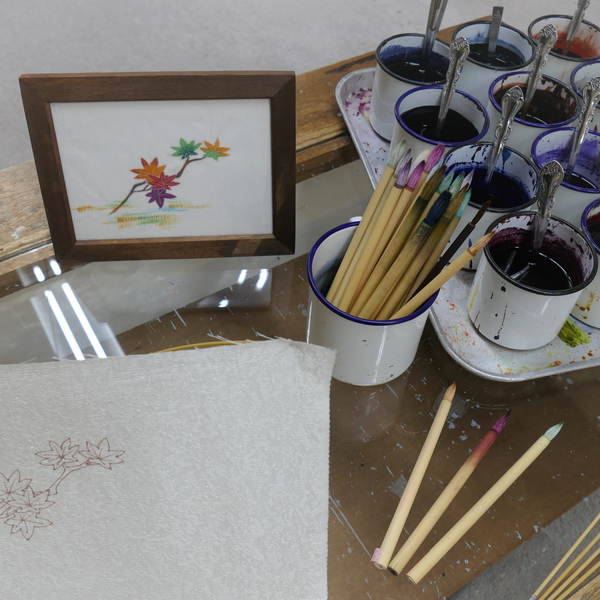 Coloring a handkerchief
We prepare a handkerchief which has been dyed in dark blue beforehand.
The area of the flower to be colored is left in white, so participants can color it with a brush.
The product will be shipped following post-processing after about one month.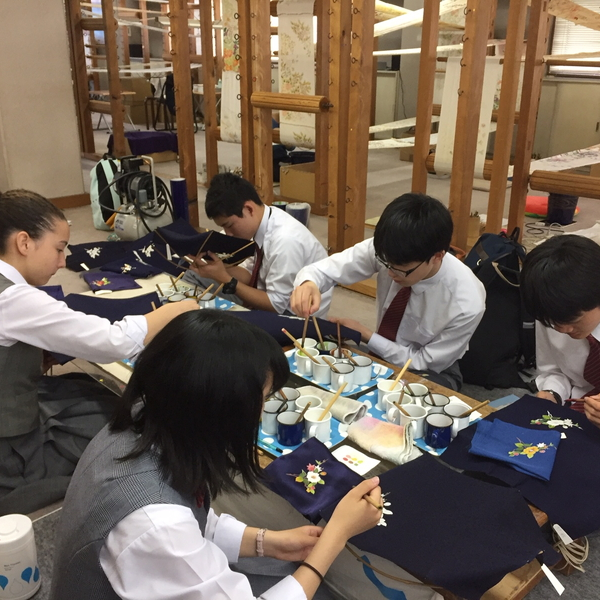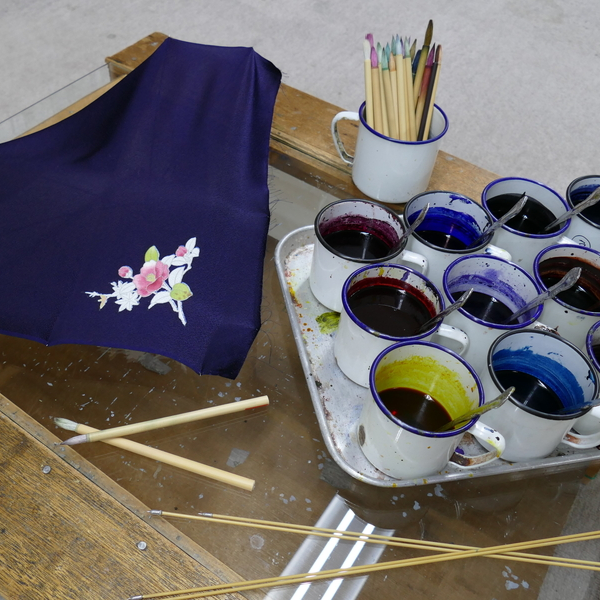 Coloring an Obiage cloth (stole)
The entire white fabric is dyed with a large brush. Participants can choose from 3 to 5 colors and can also add their own design to the cloth, so they can create their own unique item.
The Obiage cloth will be shipped following post-processing after about one month.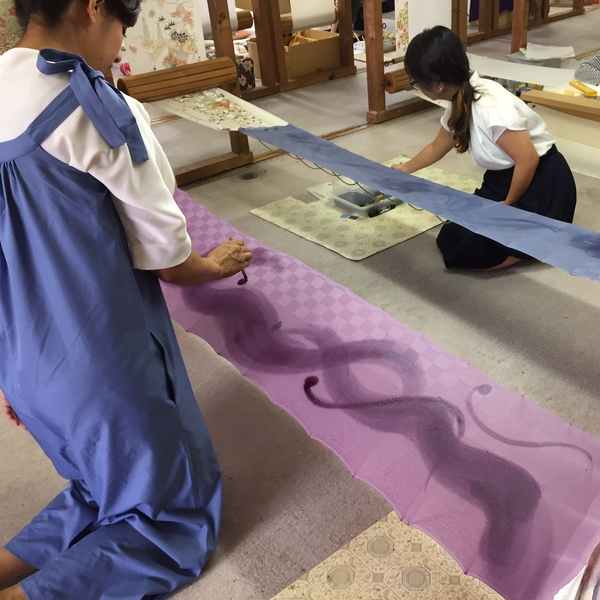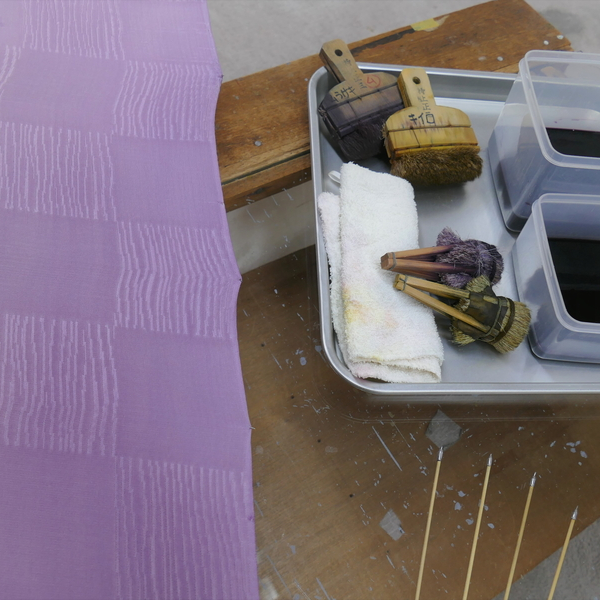 Tour of the studio:
Explanation of the manufacturing process by means of videos and panels, tour of the Yuzen studio
Fee: 500 yen
Workshop for Yuzen dyeing:
Coloring cloth in a frame (postcard size / You can take the items home on the same day) Fee: 1800 yen
Coloring a handkerchief (about 30cm X 30cm) Fee: 2800 yen (including shipping fee)
Coloring an Obiage cloth/stole (about 170cm X 30cm) Fee: 5800 yen (including shipping fee)

※Using 100% Japanese silk
※We will send your product after the handkerchief / Obiage cloth are processed after steaming, washing and sewing them.
※All prices include the studio-tour fee.
※All prices do not include the taxes.
Duration:
Tour and workshop each: about 30 – 60 minutes
Group Size:
1 – 30 people
Business hours:
8:30 a.m. – 5:30 p.m.
Non-business days
Weekends, national holidays, and New year's holidays
How to apply:
Please make a reservation at least 5 days before your tour date.
Phone: 075-643-4317
Fax: 075-643-4320
Booking is also possible through the contact form on our website.

※Reservations may not be accepted because of our business situation.
※Please contact us if you have special requests. We try to accommodate your request.
※Parking is available.