It would not be an exaggeration to say that "Kyoto Yuzen hand-painted kimonos" are synonymous with "Japanese kimonos." From hand-painting and dyeing our pure silk kimono materials to dyeing the silk with stencils, our manufacturing process is divided into 10 to 20 specialty production steps which are all carried out by professional craftspeople.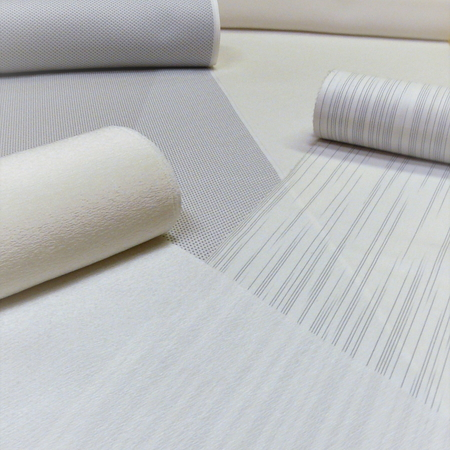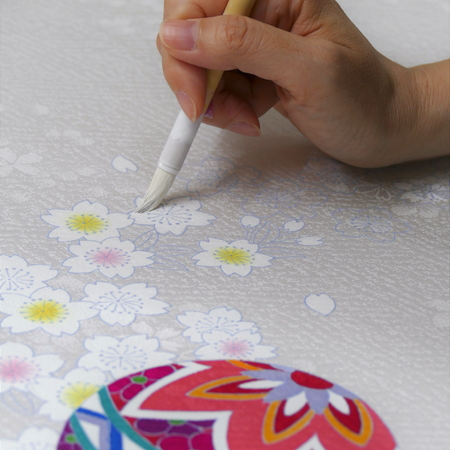 The Kyoto Yuzen technique consists mainly of either free-hand dyeing of patterns into the cloth, or by dyeing patterns into the cloth via stencils. Looking back at the history of the technique, we can tell it has developed and expanded as a blend of domestic and foreign techniques combined as one.
The sense of beauty has been cultivated from the history and culture of the ancient capital Kyoto and is brought to life by rich colors and patterns.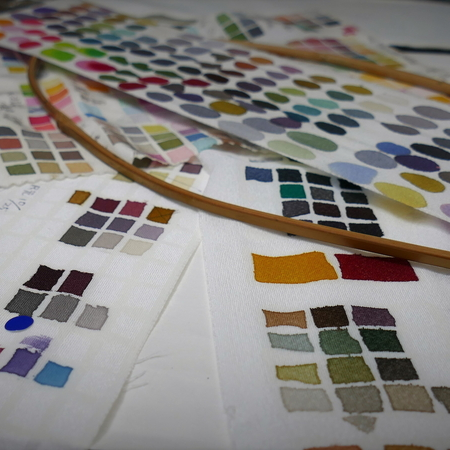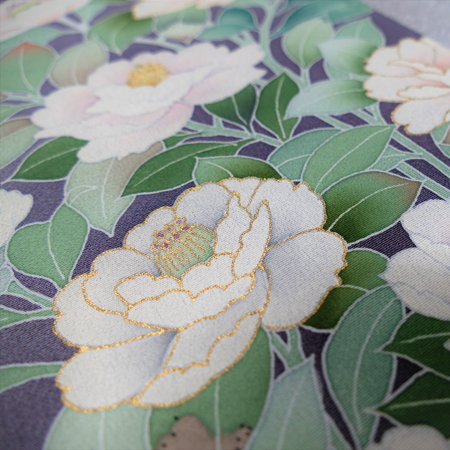 Traditional craftwork is everyday life artistic work designated by the Minister of Economy, Trade and Industry that is handmade by skilled artisans using the same traditional raw materials as its origin.
At OKAYAMA-KOUGEI, our expert craftspeople are committed to preserving the traditional craftwork which originated and was developed in Kyoto, while simultaneously striving to create new items every day.